CHELSEA EYE ALISSON
Chelsea have made a €60 million bid for Alisson as per report in Pagine Romaniste – highly reliable for news related to AS Roma.
The AS Roma goalkeeper is said to be their #1 choice to replace Thibaut Courtois.
The Belgian goalkeeper isn't willing to sign a new contract and thus Chelsea are looking to sell him this summer.
His current deal expires at the end the 2018/19 season and the Blues don't want to risk losing him for free.
Chelsea have offered Alisson a yearly wage of €4.5 million. The main problem, however, is that they are not the only club interested in signing the AS Roma star.
The Brazilian shot stopped is also a target for Real Madrid and Liverpool as well. He was in stunning form last season that has caught the attention of the European giants.
Liverpool want him as an upgrade to Loris Karius while Real Madrid see him as a long-term replacement for Keylor Navas.
Real Madrid appoint Julen Lopetegui
Real Madrid appoint Zinedine Zidane's replacement!
REAL MADRID APPOINT JULEN LOPETEGUI
Spain national team coach, Julen Lopetegui has been appointed by Real Madrid as their new manager. The 51-year-old will take charge at the club after the FIFA World Cup.
He is a former player and the B team manager for the Los Blancos. He made just 1 appearance for the senior side and managed Real Madrid in the 2008/09 season.
From 2010 to 2013, he was made the Spani U19 & U20 coach and in 2012, as he was impressive, he was given the duty of the Spain U21 side as well. He then moved to FC Porto for 2 seasons (2014-2016) before taking the Spanish National team role after the Euro 2016.
Lopetegui has also played for Barcelona as well. He made 5 appearances for the Catalan side 1994 to 1997.
Real Madrid were stunned by Zidane after he resigned last month. He won 3 Champions League titles in 2.5 seasons at the club and announced his departure 5 days after winning his final one.
Messi comments on Griezmann to Barcelona rumours
Leo Messi has made his point clear.
Will Barcelona listen to him?

MESSI WELCOMES GRIEZMANN TALKS
Antoine Griezmann to Barcelona rumors have been running around for months now. The Atletico Madrid star has a €100 million release clause in his contract and the Catalan side are keen on activating it.
Lionel Messi was speaking to SPORT when he spoke about the French striker. "I don't know if he's a priority. I'm in agreement that to get back to winning the Champions League we have to have the best players. And Griezmann is one of them." said the Barcelona forward.
"If the club sign him, brilliant." – Messi
"I don't know if he's the priority. It depends on the technical secretary and coach. I'm just saying that to win the Champions League you need to have the best. And he is very good!" added Messi.
Barcelona will have to wait for the time being to complete the transfer. Griezmann is currently with the French National Team at the World Cup and will not be allowed to undergo a medical or hold talks with the Catalan club for the next few weeks.
Real Madrid identify Zidane's replacement
Will Real Madrid get their man?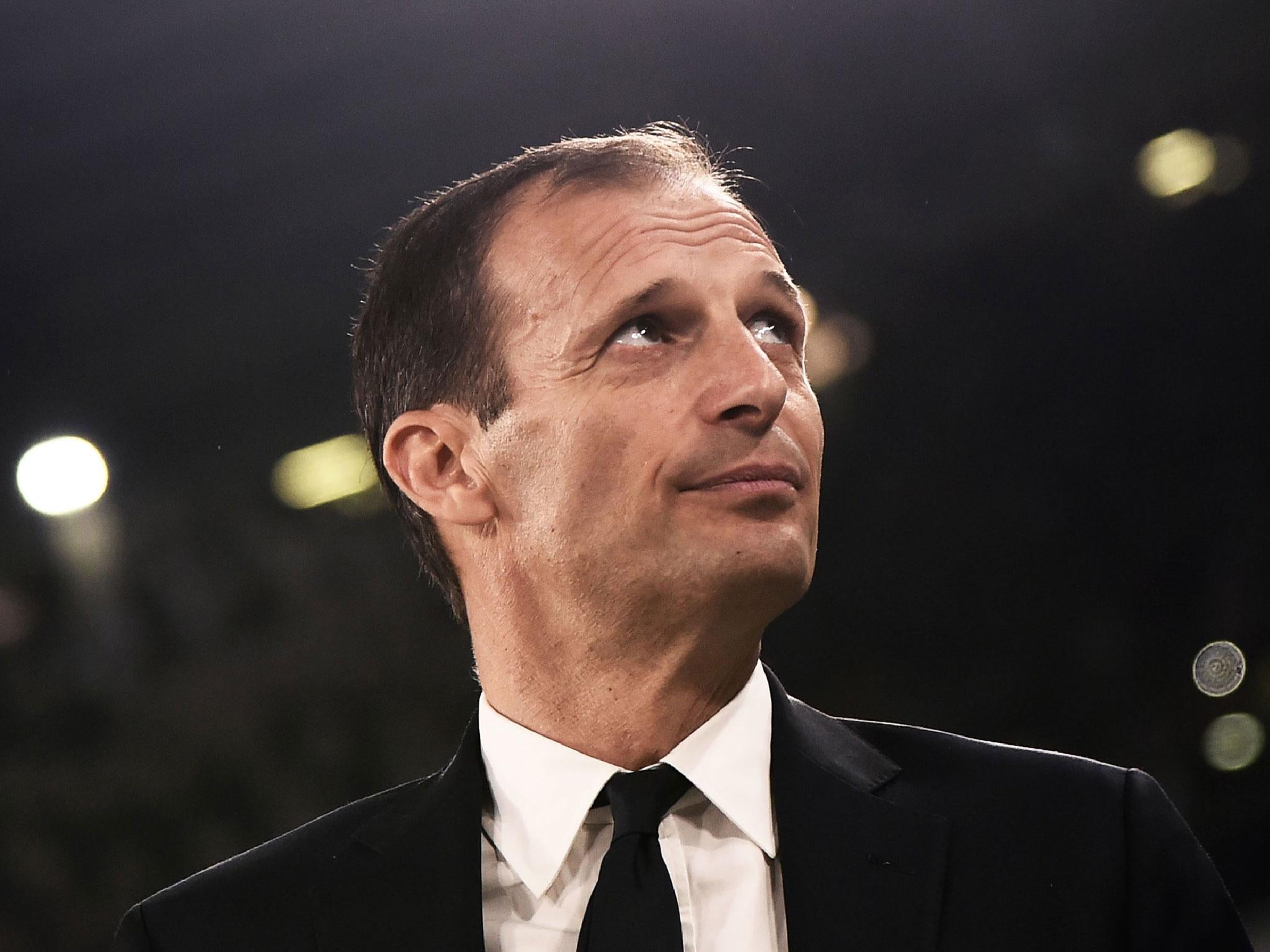 REAL MADRID WANT ALLEGRI
Real Madrid have set sights on appointing Massimiliano Allegri as their next manager according to Tuttosport.
The Italian publication claims that Florentino Perez has phoned the Juventus manager and informed him that they are interested in getting him to Bernabeu.
The position is currently vacant after Zinedine Zidane stepped down — 5 days after winning the Champions League for the 3rd consecutive year.
The Juventus manager was linked with Arsenal for a long time after Wenger announced his plans to leave but that didn't materialize.
Juventus are adamant that they will not let go of Allegri at any cost. The Serie A side are keen on having his as their manager for a long time.
His contract at the club runs until the summer of 2020 and reports suggests that the Old Lady are trying to tie him down to a new one again.
The move for Allegri comes after Julian Nagelsmann rejected all advances. The Hoffenheim manager's agent rebuffed all approaches and said that his client will remain at the Bundesliga side for the time being.